Building maintenance is part and parcel of property ownership, and the most important component of your home is the roof. Aside from protecting the building, the roof also provides an essential escape route for excess rainwater, which is called the guttering and is usually made from PVC. A semi-circle shape is usual, with a width to allow fast flow of rainwater. The guttering is slightly sloped towards the downpipes, where the water is drained into ground or harvested.
Here are a few tell-tale signs that the time has come to replace your roof guttering.
Damp Walls
If you notice damp on the exterior walls, this could be due to ineffective or blocked guttering, as this would send rainwater running down the exterior walls. It might be an idea to get the ladder out and take a look at the guttering. If you are not so comfortable working at height, ask your local roofer to carry out a thorough roof inspection that includes the guttering and downpipes. Dry rot and other issues come from moisture and if you see signs of damp, call in a damp-proofing specialist.
Loose Section
The guttering sections are about 2-3m in length and are fixed to the fascia boards. If one of the supports breaks, a section of guttering would hang down. Your home might be 50-60 years old and components like guttering will eventually give up the ghost. You can easily replace the broken section of the entire system. Check with online suppliers for gutters for sale in Essex or in your area.
Faded & Shabby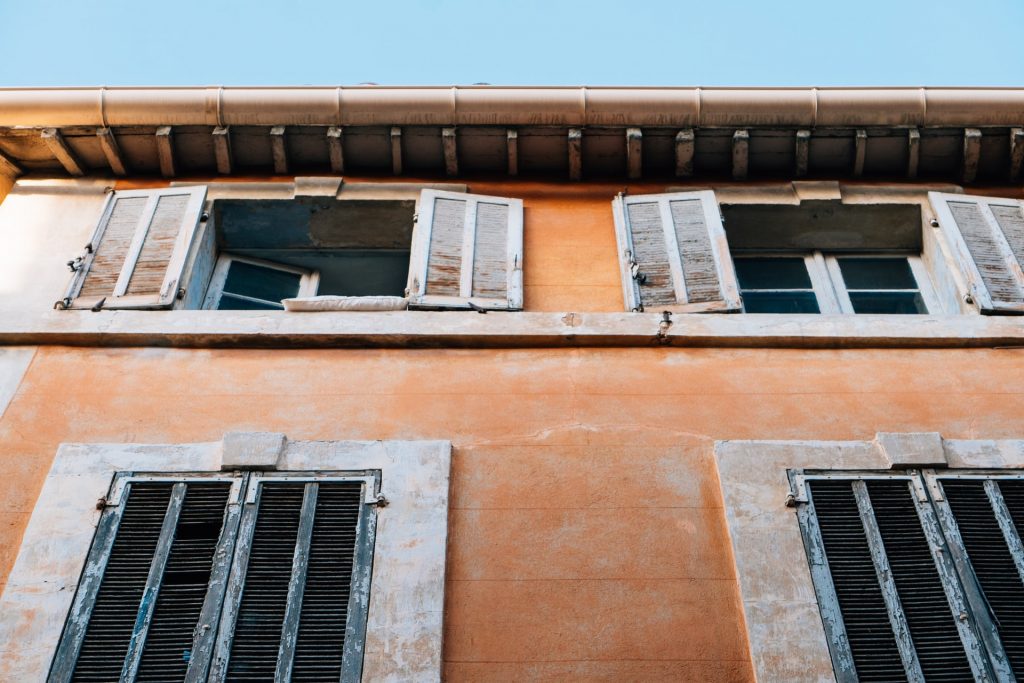 While your guttering can complement the house, it can also make it look shabby if the paint is peeling and cracked. If you are looking for ways to boost the kerb appeal of your home, replacing the guttering and downpipes is a great idea. It might be enough to give the sections a coat of paint, at least until next year, when you can schedule a replacement.
Internal Damp Patches
These could either be caused by a leaking roof or blocked guttering. An immediate investigation is advised if you notice damp on the interior upstairs walls. The problem will get worse over time, so do call in a local builder or do some investigation of your own.
Downpipe Blockage
This is far worse than a blocked gutter, as the blockage location might be inaccessible, which might require a drain cleaning team to force the blockage out with a powerful jet of water. In some cases, it is best to remove the sections from the wall and unblock the pipes on the ground before replacing them. You can find online drainage supplies or visit your nearby local company. They will deliver to your door.
Regarding buying guttering, downpipes and brackets, the online building supplier is the cheapest place to acquire building materials and most will deliver for free. Shopping online is really convenient and there's no pressure from salespeople. You won't likely find anywhere cheaper than the online supplier.